A Story of Homecoming
Why I Love The Return of the Prodigal Son
The Return of the Prodigal Son is one of the top 10 reads of my entire life. I highly recommend you pick it up.
On the cover of this book is a picture of one of the world's most famous and valuable paintings. Kathleen and I had the joy of seeing it many years ago. It was during a trip to Russia.
We spent a half-day wandering around the Hermitage in St. Petersburg. The Hermitage was founded in 1764 by Empress Catherine the Great. It is the largest art museum in the world by gallery space. There is so much to see. It is overwhelming. 
We were tempted to rush through at least part of it. But when we happened upon Rembrandt's The Return of the Prodigal Son, we sat in front of it for 30 minutes.
It is a colossal painting — 8½ × 6⅔ feet. Spiritual and inspirational, it pulls you into the story like no painting I have ever seen. 
When we returned, I picked up a copy of The Return of the Prodigal Son: A Story of Homecoming.
I had read many of Henri Nouwen's books. I think this is his best. If you haven't read his books, any one of them would be inspiring and worth the time.
This is a spiritually rich and practical education about how we can experience the life-changing message of Jesus Christ and grow closer to the Lord of the Universe.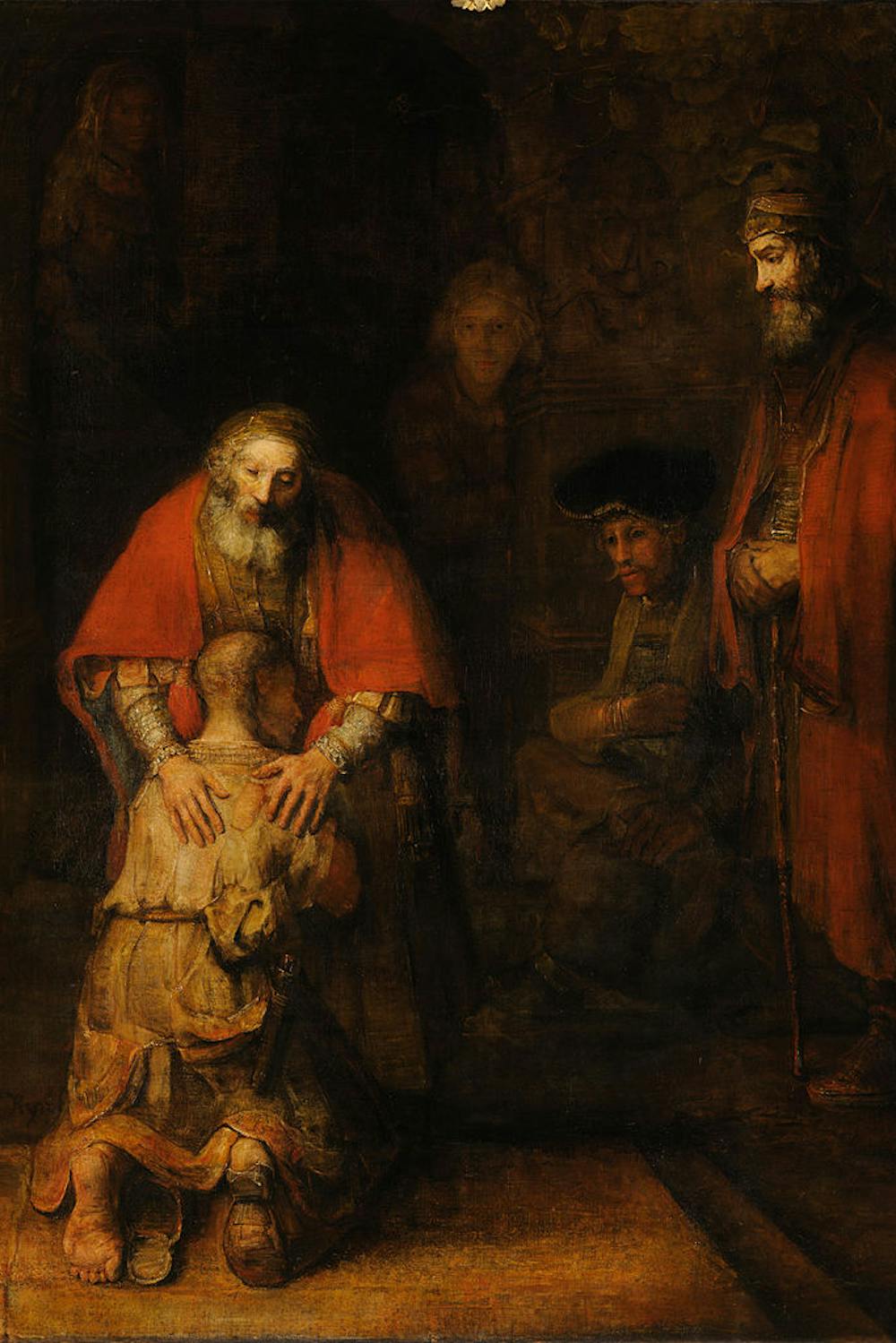 The Henri Nouwen Society describes his life so well.
Henri was an ordained priest and a gifted preacher who embodied the inherent incongruities of integrating life and spirit. His honesty was both enthralling and unsettling. When Henri embraced his own emotional and spiritual frailty as a conduit for discovering his status as God's beloved, readers responded. Through Henri, they discovered that, despite their own brokenness, they too were deeply loved by God. 

In addition to writing, Henri had a distinguished teaching career at some of the most prestigious and powerful post-secondary institutions in America, including the University of Notre Dame, Yale, and Harvard. Yet the place that influenced Henri most profoundly was the antithesis of status and influence. In 1986, he accepted the position of pastor at L'Arche Daybreak, a community for people with intellectual disabilities in Richmond Hill, Ontario.  It's here where Nouwen found the kind of community he had been searching for all of his life. It remained his home until his death in 1996.
Not only does Henri take you into the story of the prodigal son, he teaches us all how to enter into God's story in our own lives. If you don't know him or his writing, it is worth going deeper into all of his many works.
Get a Copy on Amazon