Find Hope & Courage
Chasing David by René Schlaepfer
Discover the real David—and find courage and insight to face your own life's battles.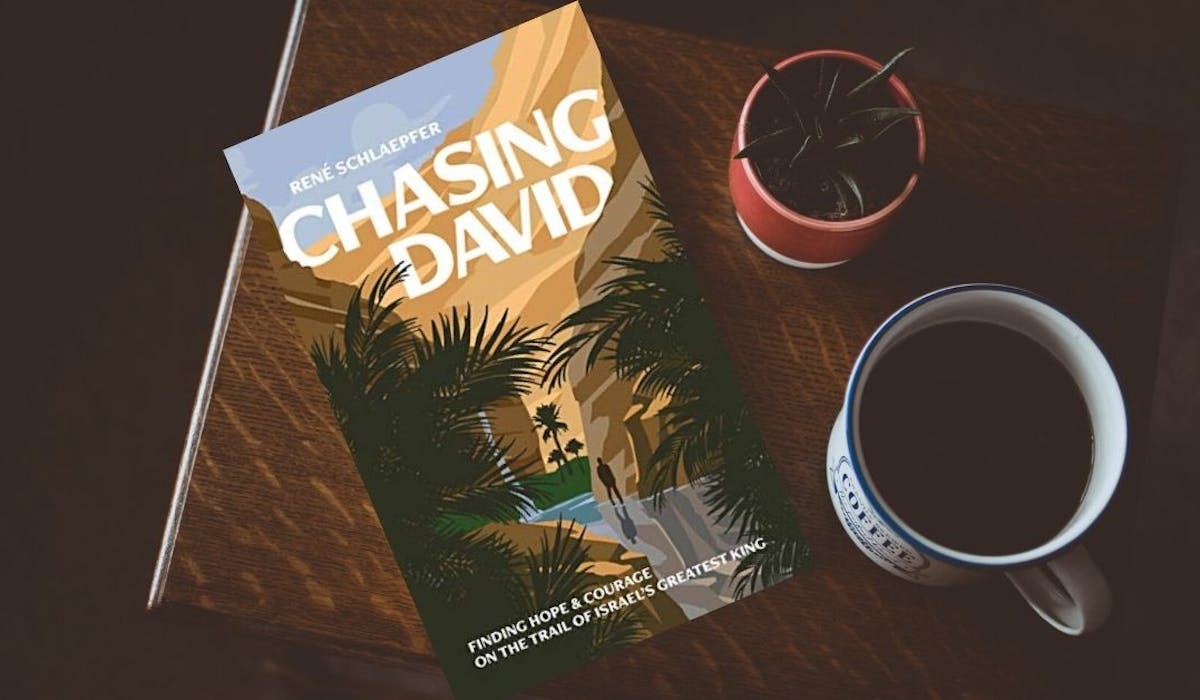 My son sent me a copy of "Chasing David" Finding Hope and Courage On the Trail of Israel's Greatest King, by Rene' Schlaefer. This book is also accompanied by a YouTube video filmed in Israel.
The series of eight episodes are connected to the eight chapters in this book. I ended up buying several copies to give out and use in my executive leadership training groups. 
This is a profound and very usable take on not just the life of David, but reflections on what it means to be human, flawed, and still pursue our relationship with God. Plus, it has the bonus of sections on history and archeology. 
Rene is a pastor in Aptos, CA. It is very encouraging to see church leaders are getting it right! Don't miss this great read and the videos.