4 Simple Ways
Embracing the Advent Calendar
Get ideas that will help you daily and weekly embrace the four themes of advent.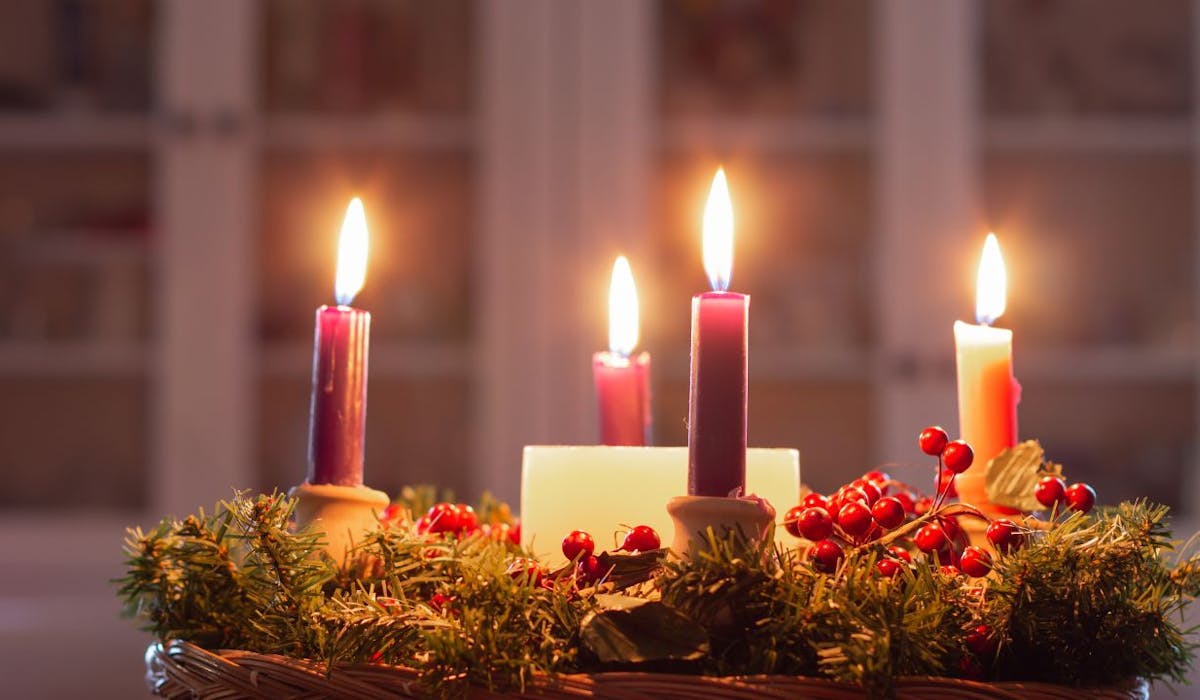 The Advent Season helps us prepare our hearts and homes by reflecting on Christ's birth. This year, it starts on December 3rd, 2023.
I hope this reminder gets you thinking and offers time to make a plan for your family this holiday season to take part beyond the usual Sunday mornings.
In what ways might we do this during this season? Let's dive in and talk about it.
Our church lights a candle for each of the four traditional advent themes. A whole family comes forward to light the candle for that Sunday.
Prepare your entire family to understand these Advent themes by discussing them around the dinner table, having chats with your children about them, and reflecting on the Bible verses that teach us more about these essential themes.
The Four Sundays and Themes of Advent
First candle / Sunday: HOPE 
Second candle / Sunday: PEACE 
Third candle / Sunday: JOY 
Fourth candle / Sunday: LOVE
Four Ways to Embrace These Themes
I want to embrace hope, peace, joy, and love in my innermost being. During the Advent season, these are the four ways I will be doing so:
Setting aside each Sunday of Advent to study these words as they appear in the Bible
Memorizing one of the verses that resonates with me
Praying with my wife about what we are learning
Posting the verses around our house so we bump into them all month long
Lord, help us be people who reflect hope, peace, joy, and love to those around us all year long!
I wish you joy and peace as the last two months of the year ramp up. It gets pretty crazy, but know you are beloved by God.
Update: 11.26.23
I created a PDF you can download and print to make cards for each week of Advent, including Christmas Eve. I hope you find them encouraging. Merry Christmas.
Download The Verses