A Riveting Page Turner
East of Eden by John Steinbeck
In-depth character development and biblical themes make this Steinbeck classic an insightful read.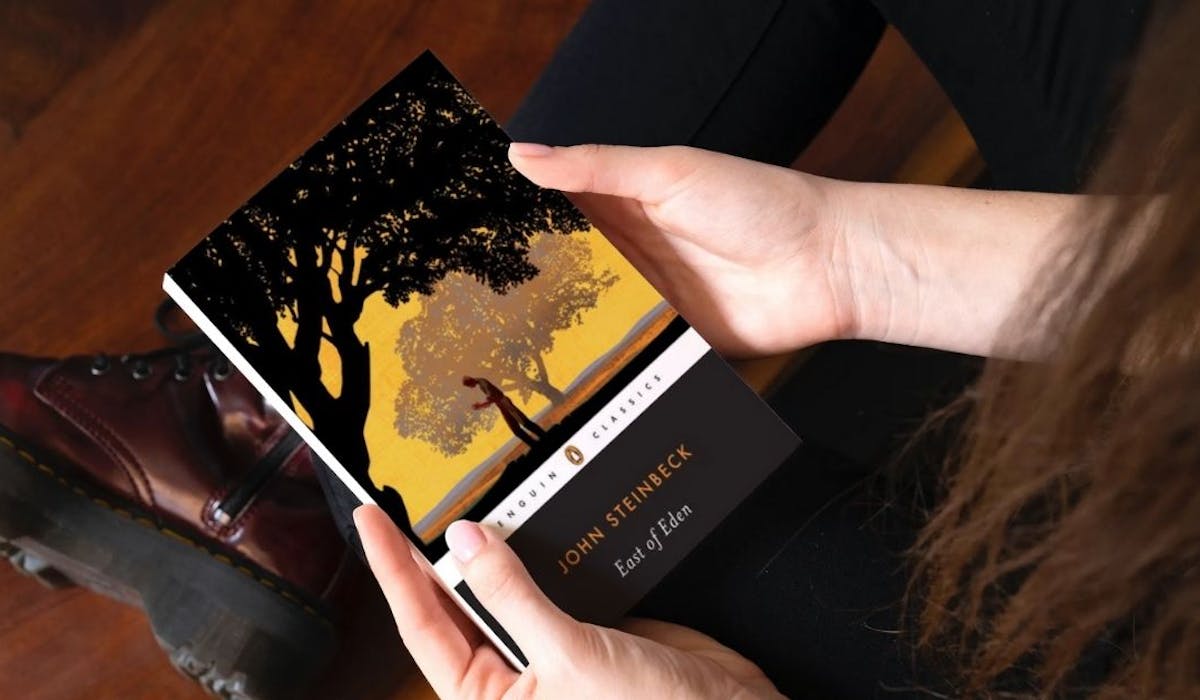 East of Eden is a classic. Written in 1952, the introduction at the beginning of this book says, "an ambitious saga of the Salinas Valley and his own family's history." That is an understatement. I was riveted for the entire 602 pages from start to finish.
Throughout the book, you'll find hints Steinbeck's family story intertwined with the characters. There are also some biblical themes that spice up the plot and add extra depth — primarily Steinbeck's interpretation of the Cain and Abel story in Genesis. The battle between good and evil remains at the forefront throughout the entire book. 
Not for the faint at heart, drinking and prostitution pop up as some real evil roars (though the descriptions are never obscene or graphic). Heroic characters of incredible beauty are described with eloquence. They are painted with so much character development that the individuals themselves draw you in, engaging you with what lies in the hearts of each person. 
This was a book where I constantly wanted to see what was going to happen next. If you are looking for something to get you out of the everyday scene and into a bygone era, pick this book up and get started on an epic story.